Member Interview: Building Your Basement
Building your basement can be hard to fathom, but if you put your mind to it, there are resources to help you along the way. We invited ProSource Flooring Denver member, Sherry to take us on a quick walk through her basement and share her experience building it.
Why did you want to renovate your basement?
I wanted to make it into a mother-in-law living space so she can have her own privacy.
What was the hardest part about renovating your basement?
The hardest part about building our basement was that I was excited, and wanted it to happen fast. However, there is always something unexpected and I wasn't prepared for the process it took to re-build another living area.
Did you use any sources for inspiration?
I went to the ProSource Denver Wholesale Flooring Showroom, looked through magazines and brought those images to their designers for assistance with my vision. I also looked through model homes to get ideas.
What do you use your basement for?
Now that my mother-in-law is no longer with us, we use our basement for when our family comes in from out of town. Now they have a lovely place to stay with the added bonus of privacy.
How helpful was the ProSource Denver staff in assisting you with this project?
They didn't rush me through the process. They also enabled me to take home samples to see how the light in our basement reflects their products. Basements are generally dark and this allowed me to choose the best products for my home because I was able to see them in the actual setting.
What is your favorite part about your basement?
The kitchen! We had a full kitchen installed; it's not large, but it's functional. I also like the pass-through bar we added to look into the living room. The wooden cabinets, tile flooring, and counter-tops really help enhance the beauty of a full-size kitchen without it being as big.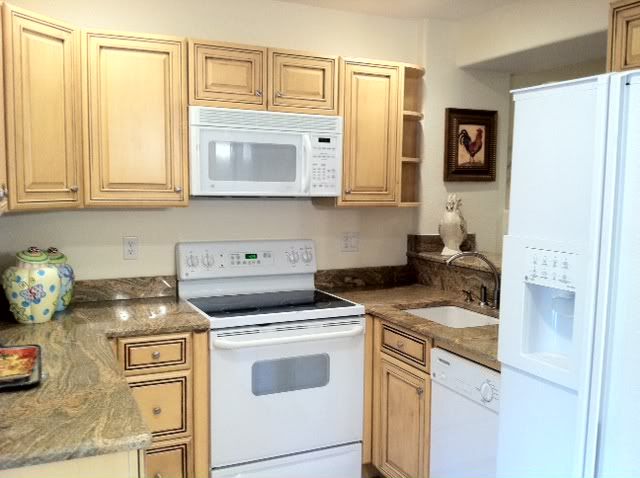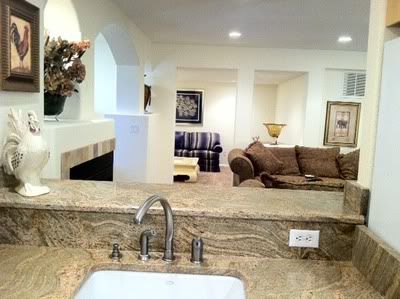 Did you install anything yourself or hire someone?
ProSource gave me the name of an installer that we hired, along with our builder to build the architecture of the space.
If you could do it all again, what would you do differently?
Nothing!
Do you have any tips for those looking to renovate their basement?
Try to make your basement space an extension of your house. Adopt some of the same architectural aspects and features of your main living space (niches, arches, doorway arches) to your basement so it doesn't look like an afterthought.
Also, select tiles for your basement that are timeless and not a fad.
If you are interested in building your basement, become a Denver Wholesale Flooring Member and talk with one of our representatives today!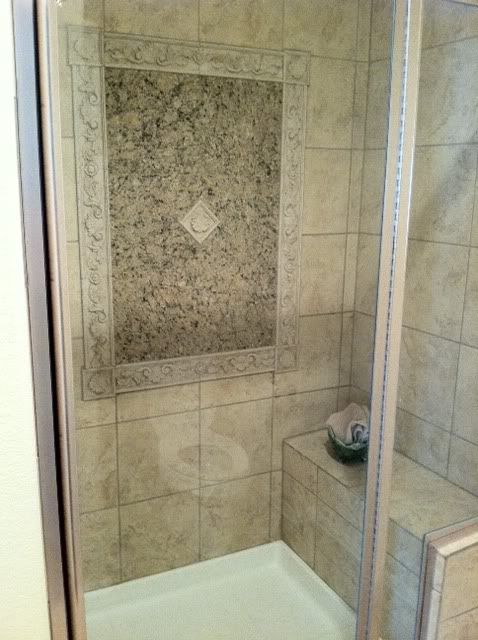 ---
Categories: Denver Flooring Carpet In Denver Denver Cabinets
---
---
Add a Comment